The Laurels is a family-run care home located in the tree-lined suburbs of Attleborough in South Norfolk.
We offer round-the-clock dementia care and care for frail people. We also offer respite care allowing people's carers an opportunity to take a much-deserved break.
Family values are at the heart of our home
All of our fully-trained approachable staff are dedicated to giving the highest standards of care in our friendly, safe, homely and relaxed environment.
Bedrooms
The Laurels has 52 furnished bedrooms, where residents are encouraged to personalised the rooms… a home from home.
Facilities
The Laurels has three comfortable lounges, three dining areas, an on-site laundry, four types of bath, a secure courtyard and a beautiful, relaxing landscaped garden.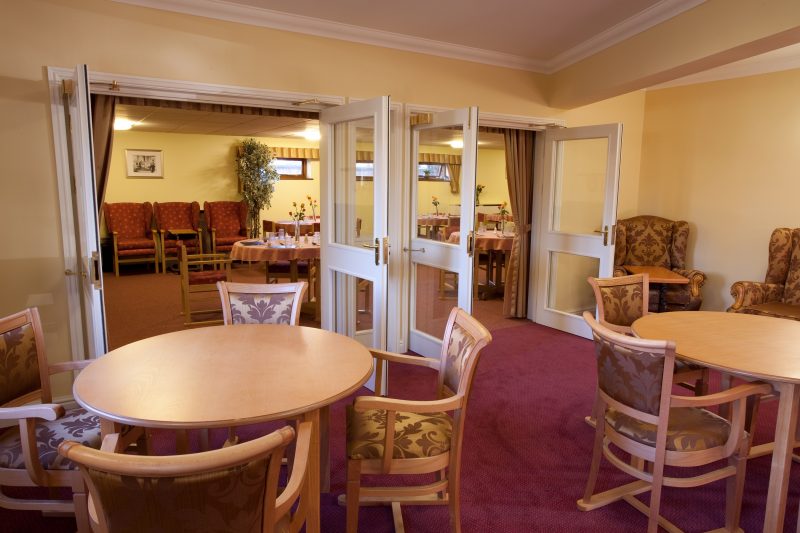 Dining
Our residents enjoy delicious, home-cooked food made with local produce, on site, every day.
From weekly coffee mornings and discussion groups, to arts, quizzes and games, The Laurels offers a fun and engaging selection of activities.
"Thank you for all the love, good care and encouragement to Mum. You came her extended family who she trusted and felt safe."
"I feel The Laurels has a caring community spirit which provides a safe and positive environment for the residents."
"Thank you for the care given to my father. You made his final days pain-free and lots better than they could have been."